Dear Men of the World,
A Man in a Suit for a woman is the equivelent of a Woman in Lingerie for a Man ... It's just sexy!
So take a look at the below pictures and be inspired Gents ... as Barney Stinson (from How I Met Your Mother) would say: "Suit Up!"
Fred Astaire
Steampunk Suits on the streets of NY
Steampunk suit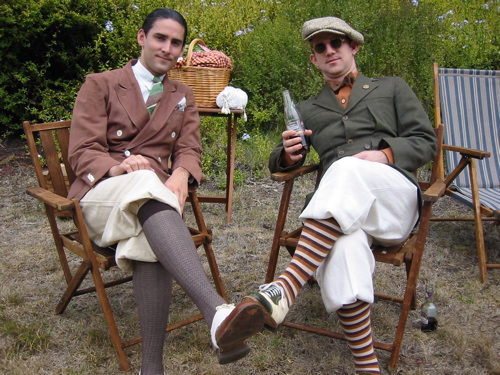 Colourful Suits
And some Options for the Ladies:
Lady Gaga (Right) in a Viktor & Rolf suit
Emilio Pucci Resort 2012